In essence this film was about a girl whose curiosity got the better of her, landing her somewhere she would never have imagined. There was no sound, so we had to figure out how to visualize this idea of curiosity, which is how we ended up introducing the magnifying glass prop. It ended up becoming a big visual motif throughout this film and helped us to get this interesting shot with one eye bigger than the other.
This entire film was lit with natural light. We were fortunate enough to get amazing daylight throughout our shootings days. We had free reign to shoot all over a large park in Prague, Czech Republic, so we always made sure to stage the action and place the camera where the lighting would work the best.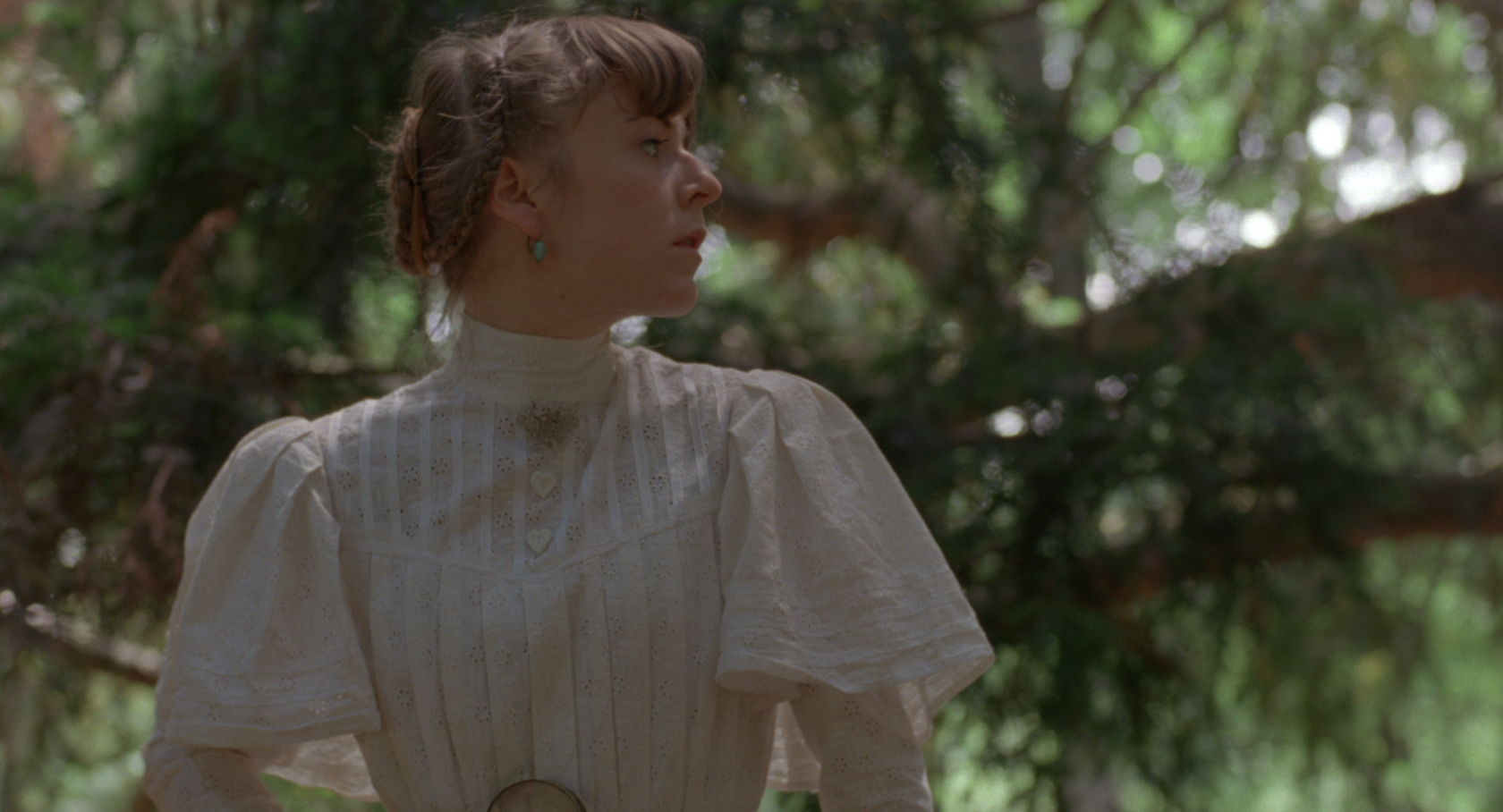 This moment happens just as she realizes that she's been transported into another time period. We liked this low angle because it really heightens the importance of the moment. It's given a certain significance by the fact that it's not just a regular eye level medium shot.
The foreground objects were essential to how we wanted to frame these parts of the film. The drama was coming solely from her transposition into a new environment and we had to constantly reinforce that she felt surrounded by everything around her.
Bellflower