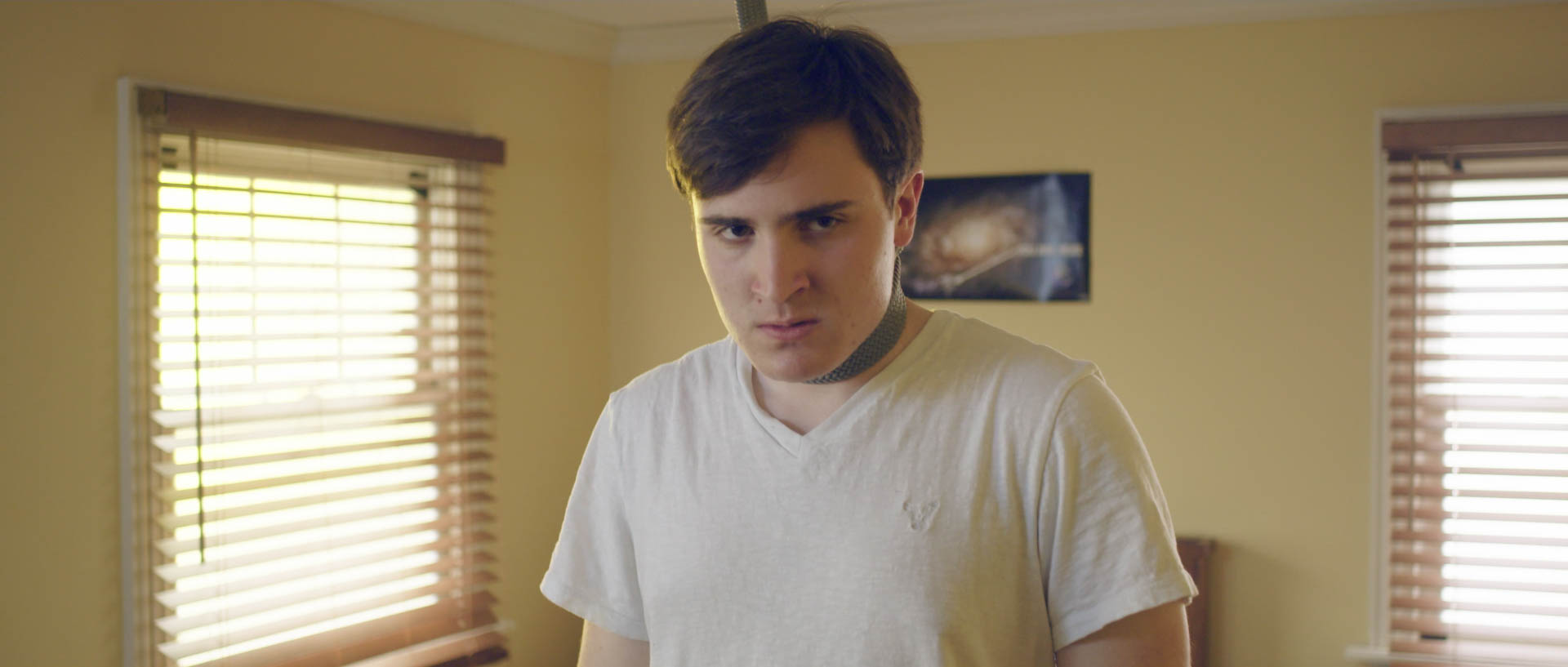 This shot is from Joshua's room where he tries unsuccessfully to hang himself. I chose to light this almost entirely through the windows because we wanted to have room to get wide shots without lights in the frame and also because I felt that it fit the character's psychology. Motivating the light from external sources emphasized Joshua's state of mind. His depression is caused by factors outside of his control, particularly it's the way his family treats him that causes his distress. It's external factors in his life that cause his problems, so to portray that helplessness I painted his room with light that is also outside of his control. Motivating the light from inside the room, would put him more in control of his own environment, but we wanted to create a character so estranged from agency that he's ready to take his own life.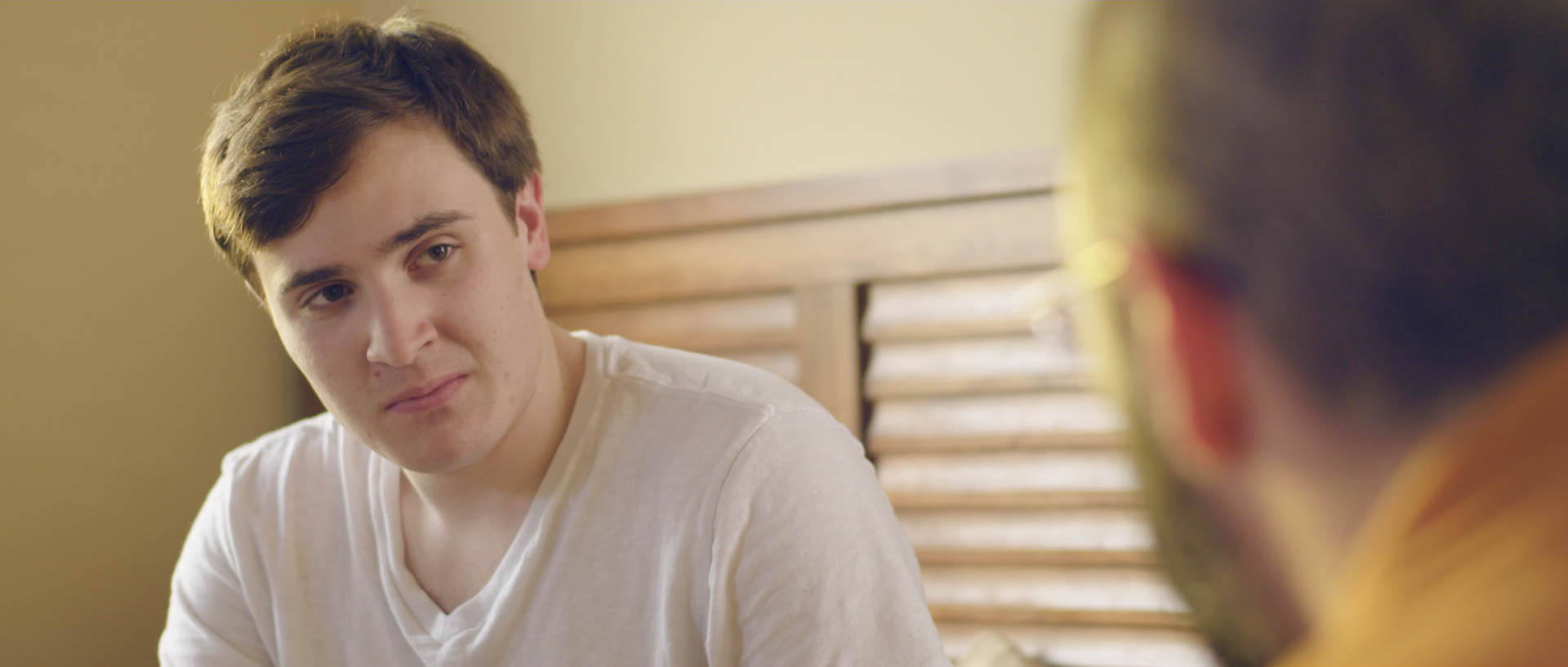 It was important to me that the light coming in from the window maintained a hard quality to it. I wanted it to read as direct sunlight as opposed to relatively dimmer and bluer skylight. The more aggressive nature of sunlight was key to making sure that the lighting didn't come off as too flattering, this is a story about teenage suicide after all. I also wanted the sunlight to appear more yellow than a warm orange/amber color as sunlight typically looks. To me, a huge part of what makes depression so formidable to many people is how it can taint your perception of even everyday things. Most people would experience sunlight as a warm, comforting orange, but Joshua sees it as a sickly yellow.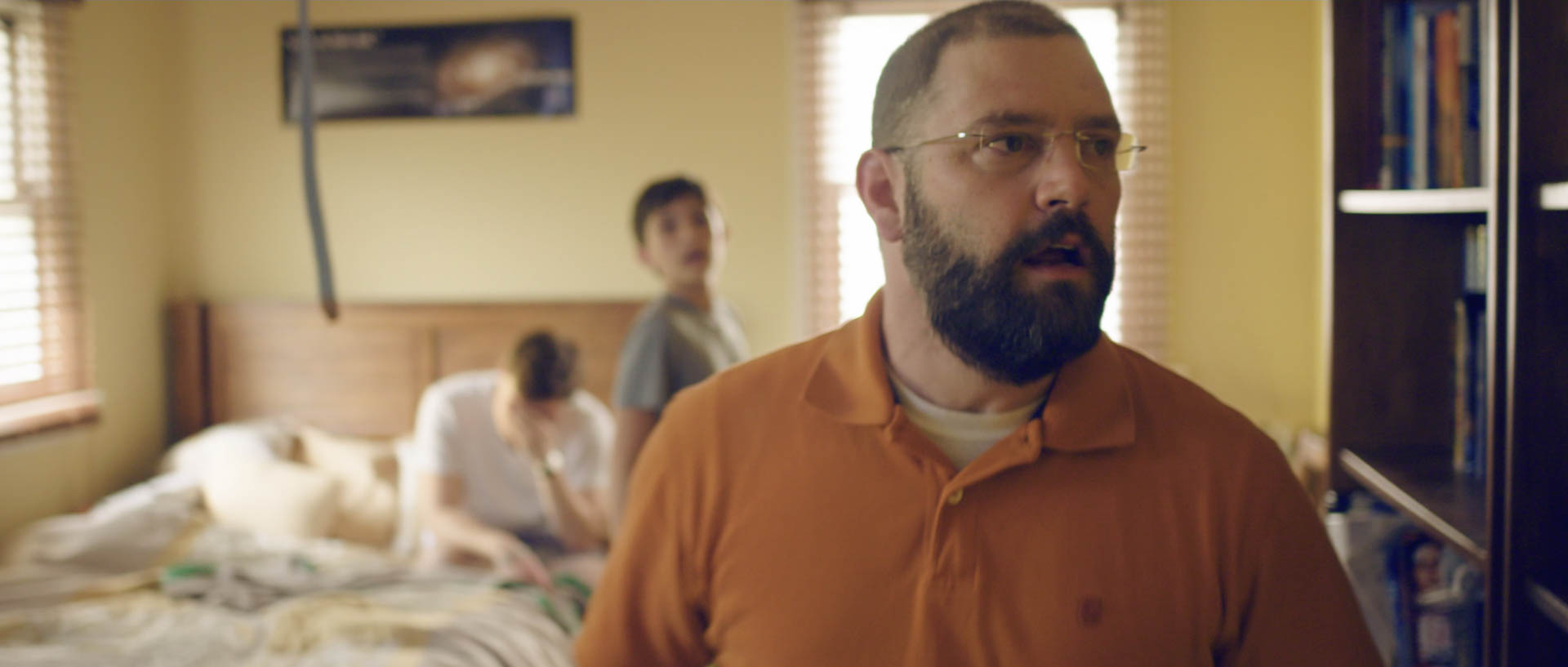 We shot most of the film handheld, so that there's always some movement going on. We didn't want this to become a depressing film; it had to maintain a sense of humor throughout. One of the big challenges with the camerawork was that there were often a lot of people in Joshua's room, and we had to find ways to place the camera so that we could see them all. In this shot, Alan moves from his seat in front of Joshua toward the camera. I asked the operator to stand up as Alan approaches to keep everything well-composed.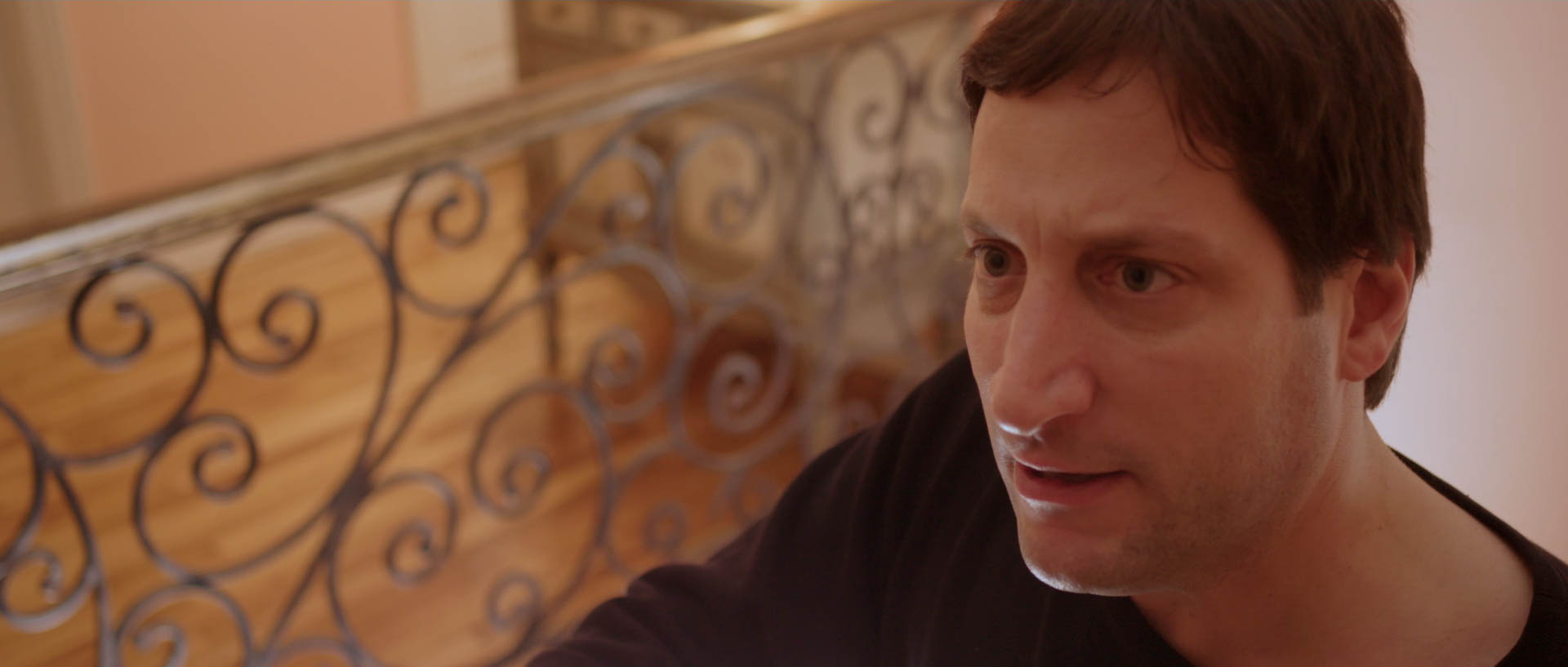 With the exception of one shot, all of "The Intervention" was shot in Joshua's room or the hallway that leads up to it. In that way, it became a very insular story, and I wanted to find ways to emphasize that not everything in this world is seen through Joshua's eyes. As we move farther from his room, things start to change. In the hallway, we get a truer warm look, since his family members spend much more time there than Joshua does. The hallway outside his room overlooks the bottom floor of the house even though the camera never goes down there except for the very end of the film. I wanted to establish the presence of another place down there that's even farther from Joshua's grasp than the hallway; somewhere Joshua never goes. To that end, I had another light beaming upward from the bottom floor while the parents and Jimmy (Joshua's little brother) converse in the hallway. It serves as almost the "light at the end of the tunnel," that hints to us that there's something else out there that we can't quite see. In this shot you can see that light on the right side of Joshua's father's face.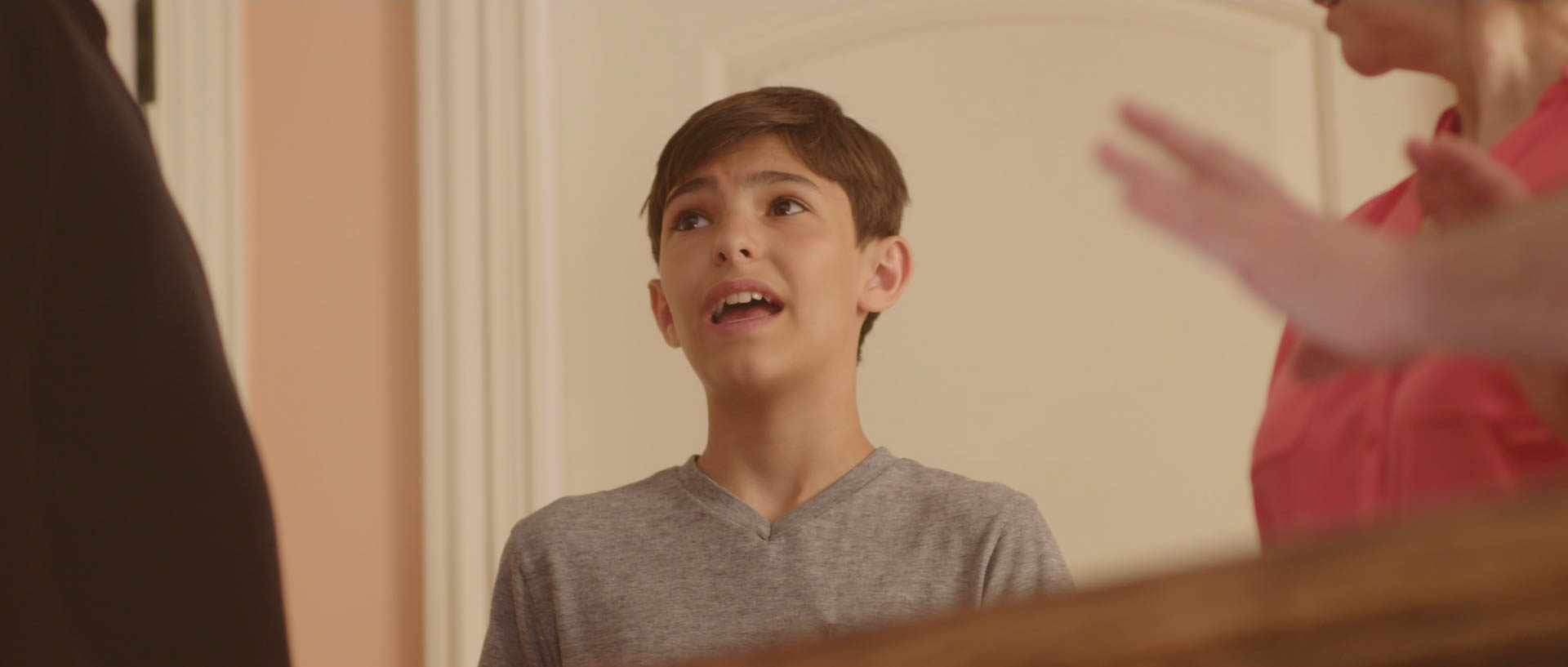 This shot shows again, the warmth that was available outside of Joshua's room in the hallway. We also have the camera down the stairs, which gives the impression that there's something else down there that we never quite see.
The Intervention
It was important to me that the light coming in from the windows maintained a hard quality to it and wasn't too diffused because I wanted to get the sense that it was intense direct sunlight rather than soft and relatively dimmer skylight. The more aggressive nature of sunlight prevented the light from seeming too flattering, this is the story about a suicidal teenager after all. It was also important to me that we light came off more as yellow than a warm orange/amber as sunlight would normally look. To me, part of what makes depression such a formidable condition is that it can taint the way a person perceives even everyday things. While normal people experience a warm sunlight, Joshua sees a sickly yellow.